Skip the Dentist and Spend 70% Less on Your Dental Fees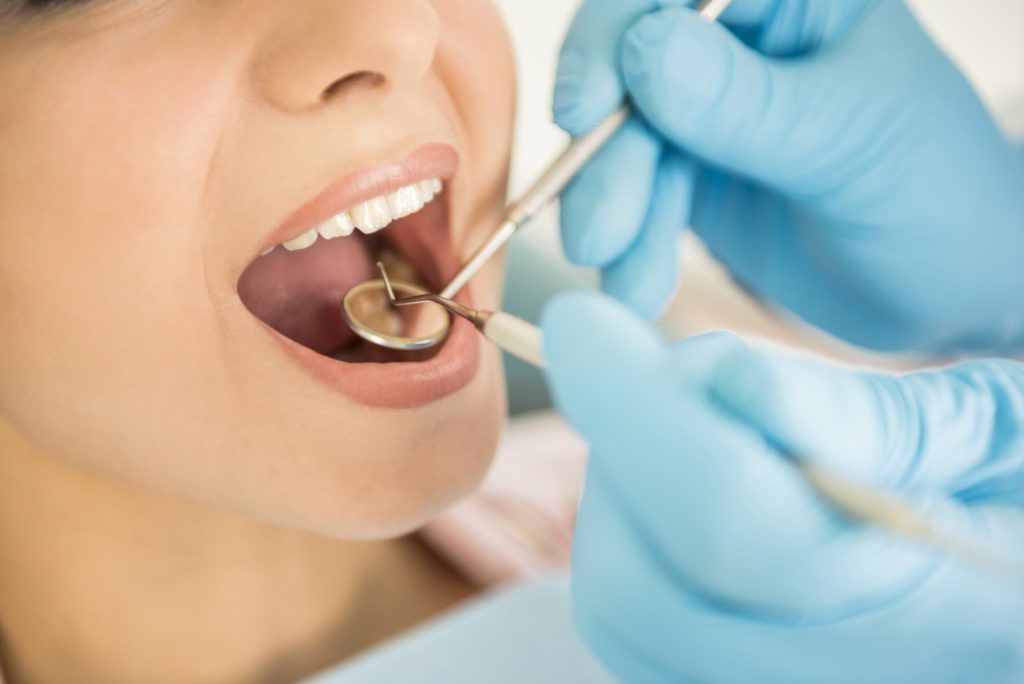 Seems too good to be true right? But what if someone tells you that you no longer need to undergo the tedious process of visiting your dentist for getting your dental appliances? With the recent worldly developments, we all have been looking for alternatives to our basic needs.
Looking at the current scenario, stepping out is more difficult than ever before. But dental care often seems to be that one unavoidable, yet absolutely important requirement. So, here we present to you Dental Lab Direct, which will not only be the answer to all your dental appliance needs but will also not prick your pockets.
We at Dental Lab Direct, focus on delivering our efficient custom-made dental appliances, at your doorstep, to suit all your requirements.
What is Dental Lab Direct?
We are an online platform that allows its customers to order custom-made dentures, guards, retainers, and a lot of other dental appliances, sitting in the comfort of their homes. We were founded by a Certified Dental Laboratory Technician (CDT). This CDT had been, in its own commercial business for more than 20 years. We thrive on providing the same grade products at a fraction of the price that some dentist would charge. We at Dental Lab Direct are known for our decade worth of expertise and true manufacturing.
We have been only using the FDA approved materials for our customized products. But we do not stop there. We put in extra care in making all our dental appliances, hypoallergenic. This means that we make sure that all our customers get to use our products, without having to worry about any harmful chemical reactions.
Our Products
Whether it is about protecting your teeth or just adding a few more, correcting some damage, or ensuring that none takes place, Dental Lab Direct has a solution to all your needs. A solution that does not cost you a fortune at least.
Following are a few of our products that can be customized according to your special needs:
Partial Dentures–Which will include flexible partial dentures, acrylic partial dentures, Nesbit flexible dentures;
Nightguards- Both hard and soft;
Professional Sports Mouthguards- To provide superior protection to your teeth when worn during sports activities;
Teeth Whitening System- A well researched kit that has proven to fetch assured and lasting results;
Clear Orthodontic Retainer–  Made with durable crystal-clear material, meant to be used after some orthodontic corrected treatment;
Anti-Snoring Device- Scientifically tested devices that will help you in having a deeper and more restful sleep by relieving airflow blockage during sleep;
Clip-On Smile- A painless, affordable and cosmetic removable arch that will give you that instant smile that you have always wanted;
And Other Accessories like-Impression kits, electric toothbrush, and a few others.
What makes so us different?
There are many benefits that only Dental Lab Direct can offer you. Here is why you should opt for DLD over other regular dentist options.
Usually, we end up spending a lot more than what our dental appliances actually cost. So, we focus, on cutting down on all those extra charges for you, which at times nearly amount to 70% of the total cost.
During these unprecedented times, it is essential that we understand the gravity of the pandemic and improvise accordingly. As we all are aware, the only defense against Covid-19, is self- defense. Going by this, a lot of us will hesitate in stepping out. Now while this is essential for survival, it does not necessarily have to mean that your basic needs should take a back seat. Instead in most of our recent reviews, the customers have been thankful, as our services have saved them from a tedious trip to the dental clinic. You can remain absolutely stress free about the products. Our team has been taking all the necessary precautions to maintain hygiene, and ensure that no infection is transmitted.
Apart from the economic viability of our services, our product quality has proven to be our strongest selling point. Having said that, it will be equally important to stress upon the fact that, pushing back the cost price has never affected the quality of our effective products. We take utter pride in not just contending, but also proving that our dental appliances are the exact same and possibly better than the ones that any dentist will provide you.
Our Process
We have an exhaustive and unique process for our products. It usually starts with, our team getting in touch with you to delivering the final products, and then also checking up if we have been able to meet your expectations. We have an Impression kit, which provides you with a well detailed instruction pamphlet. The whole process of your teeth impressions will not take more than 15 minutes. Irrespective of how many products you order for, each product's process will start with a separate impression kit. This is done to make sure that no impressions are generalized for different products.
Other processes will primarily depend upon the product required. What is essential to understand here is that at every step, our specialists will be there to guide you throughout. Apart from this, since the whole idea is to avoid unnecessary trips to the clinics, we also have a lot of videos on our website which will make the whole process a lot simpler for you.
One of the primary questions, that we are often asked, is how would one know which kind of product is more suitable for them? Well, a dentist's advice on the same will be of paramount importance here. Along with this, we have a thorough team that will guide you through all your options. Our website to has detailed videos and articles about each of our products.
The 60-day money back warranty
Dental Lab Direct is flexible when it comes to returns. Now, even though such a situation is rare, but if the dental appliance does not fit well or is not able to serve the purpose, even then there is nothing to worry about. In no time we will send out another impression kit, free of all charges.
If we are still unable to satisfy you, your whole money shall be returned back to you under the first 60 days. A custom dental appliance can be returned within 60 days of the purchase and our dental accessories can be returned within 30 days. However, no appliance or accessory should show signs of heavy usage or forced signs of wear. The return policy will be declared void in cases where a deliberate attempt is made to modify the appliance.
Our primary objective has always been customer satisfaction. Our experts invest a lot of time, effort and expertise into delivering perfection with each of our products. Since, our business is based on customizing every product according to the unique requirements, achieving per client satisfaction is extremely important for us. None of our team members ever hesitate in running that extra mile worth effort in providing you with the best and nothing but the best.
What makes our products economically viable?
There are two aspects to explain the economic viability to an extent of 70%. Firstly, let us compare our products to that of the dental clinics. When you approach a dentist for your dental appliances, there are a lot of other secondary costs that the clinic ends up charging you. To state a few examples, the electricity charges, one-time registration, consultation charges, per sitting charges. We all can imagine that running an office can never be a cheap affair.
Now, let us compare the Dental Lab Direct's appliances to the normal drug store or pharmacy products. These drug store products are mass produced. This means that the product's dimensions are generalized for every user. Because of the economics of scale, they are bound to be cheaper as compared to our product. However, they will never be the best suited for you.
Dental Lab Direct has spent over 20 years working with expert dentists. If there had to be someone qualified enough to cater to your needs it has to be Dental Lab Direct. We understand what it may be like, to keep your needs at bay when they do not prove to be pocket friendly. But with Dental Lab Direct, we are now telling you that you no longer have to compromise. We take the utmost pride in saying that we do not only cater for people who are looking for dental appliances, but we also cater the most to those who wish to save their hard-earned money.  
Want to try Dental Lab Direct before committing? Well, what are you waiting for? Visit us at Dental Lab Direct today to get yourself a professional team! Just input the topics that interest you and in no time our team will be ready with all your answers. Let us help you in taking all your worries away!
Visit Our Shop Now to Order Our Products!