Description
The
Easy Denture

self-fitting process is

Simple!
Introducing
Easy Denture™
With Easy Denture™, we've reduced the time AND the cost with our industry-setting dentures that you custom fit to your mouth in less than 5 minutes with nothing more than hot water.
Easy Denture™ is made from a patent-pending blend of PMMA (acrylic) that is pliable and moldable. The multi-layered design enables strength, support, and a new level of comfort. Plus, the teeth and gum base provide a rigid skeleton similar to traditional dentures, while still maintaining a soft, compliant layer that allows for customized adjusting and superior fit.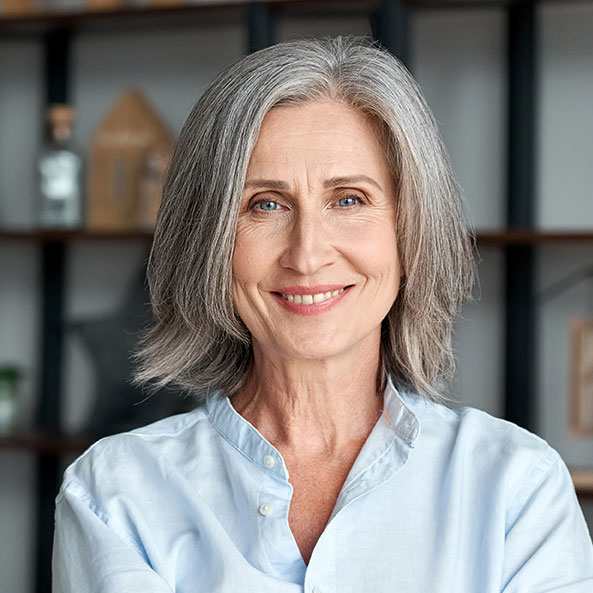 Eliminate multiple adjustment visits
Customize and refit up to 20 times
Save 50-75% vs. traditional dentures
A custom smile in less than 5 minutes
How do I use
Easy Dentures?
No impressions needed
Boil & Bite, Immediate Denture
Self fitting process
Traditional Denture Process
First trip to the dentist to get molds made
Molds are sent to a lab for casting
Molds sent back to the dentist
Second trip to the dentist for custom fitting
Denture is sent back to the lab for alterations
Refined denture is sent back to the dentist
Third trip to the dentist for final fitting and delivery
Patients may spend 8+ hours in a dental office and can wait weeks to receive their dentures.

Average Cost: Up to $5,000
The Easy Denture™ way
Order Easy Denture
Denture arrives
Unpackage and Boil the denture for 60 seconds
Remove and let it cool for 60 seconds
Place in your mouth and mold it around your gums
Let it cool to room temperature – it's now ready to be used

Starting at $249.99 (96% Savings!)

"The dentures were a nicer quality than I expected…I would highly recommend purchasing!"

"Best product I've purchased. easy fitting compared to many diy kits I've tried."

"Awesome customer service! Much appreciated."

"Excellent quality and easy-to-use. Very realistic."

"I am so happy with my Easy Denture…I highly recommend purchasing Easy Dentures."

"When in the mouth with saliva, the teeth look very natural. Very happy."

"The best diy dentures on the Internet. By far."