Questions
You have questions, we have answers! If you're
still not completely sure about our process
send us an email at [email protected]
or give us a call at 888-591-2220
Will taking my teeth impressions be Difficult?
Your teeth impressions are the foundation for your appliance either fitting your mouth perfectly or not fitting at all, so please read the step-by-step procedure manual carefully and check out our instructional video. Just follow the simple step- by- step instructions and your impressions will turn out great. The whole process should not take more than 20 minutes. Remember, were here for you every step of the way so get in touch with us if you have any questions. If your not sure your impression turned out okay, you can always snap a picture of it and email the photo of your impression to [email protected]
How does Dental Lab Direct charge so much less than the dentist?
First off, yes, you will be receiving the same exact custom-made dental appliances as your dentist would provide you! We are a commercial dental laboratory that has been working exclusively with dentists and dental professionals for over 25 years and are now open to the public. It's very expensive for a dentist  to run a dental office, and that costly overhead gets passed onto you. At Dental Lab Direct we are able to provide you  with the same dentist quality dental appliances without the costly markup because our overhead costs are so much lower.
What happens after I place an order?
When your order is placed on the web site you will receive a "Thank You" page, which will have an online confirmation number on it. This is confirmation that your order has successfully been placed. Your order is then sent over a secure connection to Dental Lab Direct. If there are any problems with your order, one of our Sales & Service specialists will contact you by phone or e-mail.
We process and dispatch all orders within 1 business day, so you can expect your order delivered within  2-5 days, depending on your chosen delivery service. An automated tracking number will be emailed to you once your shipment is in transit. If you feel you did not receive your tracking number please check your spam folder.
If you still have questions, Email us, or call us at 888-591-2220
Can someone help me to choose the right dental appliance?
We understand everyone has different needs, and that's why at Dental Lab Direct there is always a knowledgeable laboratory dental technician on staff  to assist you. We listen to our customers and will help assist you with the best solution that will  fit your lifestyle and budget.
What if my appliance becomes uncomfortable?
Just like wearing a new pair of shoes a new appliance can take a little time getting used to. We don't recommend  you wear your new appliance all day the moment you receive it. Let your mouth get used to the appliance and gradually work up to wearing it full time. If you feel any pain or discomfort while wearing your new dental appliance stop using it immediately and contact us. DLD provides a complimentary adjust to your new appliance, so just send us an email or give us a call l and we will discuss what needs to be done to make your appliance feel just right. We also suggest contacting a local dentist in your area as they can make adjustments for a minimal fee. These are a few alternatives you can do in the meantime.
– Eat soft foods
– Remove appliance when sleeping
– Clean daily
– Gradually work your way up to using your appliance all day
– Use an over-the-counter denture relief cream or gel
If you placed your order less than 60 days ago, please click here to create a packing slip for your return.
How soon can I expect my appliance and what is the shipping policy?
Expect your appliance to be delivered in about 3 to 4 weeks from the time DLD receives your impressions. Since all appliances are made to order a guaranteed delivery date cannot be determined. FREE 3 way shipping using USPS First-Class is used to deliver your items right to your door. USPS Priority Express is also offered for an additional fee. Shipments include a tracking number, so you can monitor its progress.
How do I care and clean for my appliance?
Daily cleaning and caring for your appliance will help extend its life and functionality.
– Immediately rinse with warm water (not hot) and a mild soap after wearing as soon as possible to remove debris and loosen any plaque buildup. Use a soft bristle toothbrush to lightly scrub appliance. Do not use toothpaste or any other abrasives, as it may scratch your appliance.
– It is recommended to keep your appliance hydrated when not in use. Store it in distilled water or a denture tablet solution to keep your appliance from drying out. Placing the appliance in an ultrasonic bath a couple times a week will help prolong the longevity of your appliance.
Restrictions and warnings
Do not use: if you can wiggle your teeth; if you have any current tooth pain; if you have any oral sores, gum disease, or bleeding gums.
Ask your dentist before use: if you have any loose fillings, loose caps, or cavities without fillings; if you have clicking in your jaw, jaw pain, tooth pain, facial pain, or have a difficult time chewing; and/or if you have serious breathing, respiratory or other health issues.
Stop use Immediately: if you develop sores, gum irritation or bleeding; if the product disrupts your breathing, causes any pain or discomfort, or gagging; if the product changes the way you bite lasting more than 10 minutes after the appliance has been removed.
These statements have not been evaluated by the Food and Drug Administration. These appliances are not intended to diagnose, treat, or prevent any disease.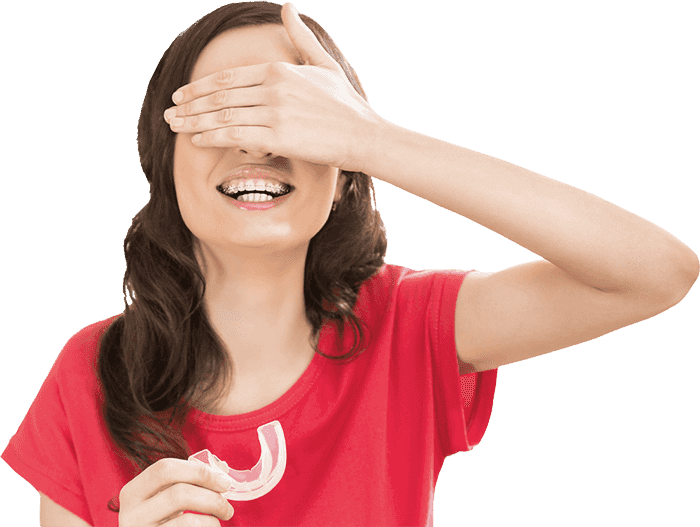 We've got you covered
Whether you're looking to protect your teeth, add on a few, or enhance your existing smile, Dental Lab Direct is here to help improve your life without having to break the bank.