Questions
You have questions, we have answers. If you're
still not completely sure about our process
send us an email at info@dentallab-direct.com
or give us a call at 888-591-2220
Will taking my teeth impressions be Difficult?
Absolutely not! By following our simple step by step instruction pamphlet included with your impression kit the whole process should not take more than 15 minutes.You can also go to our videos page and check out our instructional video. If your not sure your impression turned out OK, you can always snap a picture of it and email the photo impression to info@dentallab-direct.com
How does Dental Lab Direct charge so much less than the dentist?
First off, yes, you will be receiving the same exact dental appliances as your dentist would provide you. We have been working directly with dentists for over 20 years. It costs a lot of money to run a dental office, and that costly overhead gets passed onto you. Dental Lab Direct is able to provide their customers with dentist quality appliances without the costly markup.
What's the difference between Dental Lab Direct's appliances and the one's I can purchase from the drug store/pharmacy?
Over-the-counter products can be purchased for a lower price than Dental Lab Direct, that's because their products are mass-produced and do not provide you with a custom fit specifically designed to fit your mouth. Using a cheap over-the-counter product will never fit as well or last as long, and can sometimes cause more problems than solutions.
Which nightguard is right for me?
Usually we recommend ordering an upper nightguard, as they tend to be more comfortable. When deciding, please consider the following: Do you have any loose teeth, severely worn teeth, braces, or any dental health issues on a particular arch? If you do, we recommend the opposite arch.
Hard/Soft nightguard: Our most popular guard with a soft inner material that rest comfortably against your teeth and a hard, durable outer layer providing excellent protection and durability.
Hard: This is our most durable guard, a great choice when strenghth is you major concern.
Soft: The most comfortable guard, however susceptible to faster wear. Recommended for minor clenching habits.
Which partial denture is right for me?
Flexible Partial Denture: A comfortable, esthetic and lightweight partial that is completely metal-free. Like the name says, this partial bends and will not break if dropped.
Hard Acrylic Denture: Lightweight and esthetic, the all-acrylic denture is a great way to get your teeth back quickly and affordably.
Clear Retainer Partial: Sits like an orthodontic retainer on your teeth, this partial does not rest on your gums, which makes the Clear retainer partial our most comfortable partial denture. The Clear Retainer Partial is intended to be temporary, but with proper care can last for years. We do not recommend replacing more than 3 teeth with this appliance.
What if my appliance becomes uncomfortable?
A few things you can do to combat discomfort is, first and foremost, speak with your dentist, they might need to make a slight adjustment for a minimal charge, but there are a few alternatives you can do in the meantime.
– Eat soft foods
– Remove appliance when sleeping
– Clean daily
– Use denture adhesives to help the fit
– Use an over-the-counter denture relief cream or gel
What happens if my appliance doesn't fit well?
While it is very rare, if this does happen just let us know and we provide 1 complimentary adjustment or impression kit at no charge. If you are still unhappy, we offer a 60-day money-back guarantee.
How soon can I expect my appliance and what is the shipping policy?
Expect your appliance to be delivered in 3 weeks or less from the time you sent out your impression kit. FREE 3 way shipping using USPS Priority is used to deliver your items right to your door. USPS Express is also offered for an additional fee. Shipments include a tracking number, so you can monitor its progress.
How do I care and clean for my appliance?
Daily cleaning and caring for your appliance will help extend its life and functionality.
– Immediately rinse with warm water (not hot) and a mild soap after wearing as soon as possible to remove debris and loosen any plaque buildup. Use a soft bristle toothbrush to lightly scrub appliance. Do not use toothpaste or any other abrasives, as it may scratch your appliance.
– Always thoroughly dry your appliance. Do not store a wet appliance in a closed container. Store you appliance in the plastic container you received when not being used.
Restrictions and warnings
Do not use: if you can wiggle your teeth; if you have any current tooth pain; if you have any oral sores, gum disease, or bleeding gums.
Ask your dentist before use: if you have any loose fillings, loose caps, or cavities without fillings; if you have clicking in your jaw, jaw pain, tooth pain, facial pain, or have a difficult time chewing; and/or if you have serious breathing, respiratory or other health issues.
Stop use Immediately: if you develop sores, gum irritation or bleeding; if the product disrupts your breathing, causes any pain or discomfort, or gagging; if the product changes the way you bite lasting more than 10 minutes after the appliance has been removed.
These statements have not been evaluated by the Food and Drug Administration. These appliances are not intended to diagnose, treat, or prevent any disease.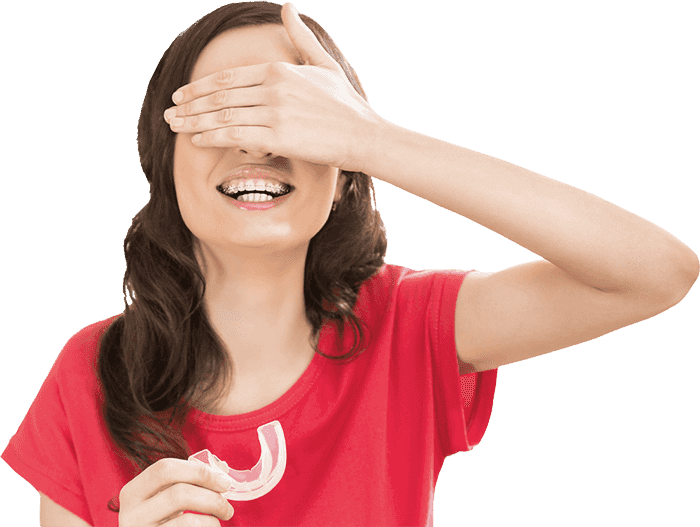 We've got you covered
Whether you're looking to protect your teeth, add on a few, or enhance your existing smile, Dental Lab Direct is here to help improve your life without having to break the bank.