How to Use Professional At-Home Teeth Whitening Kits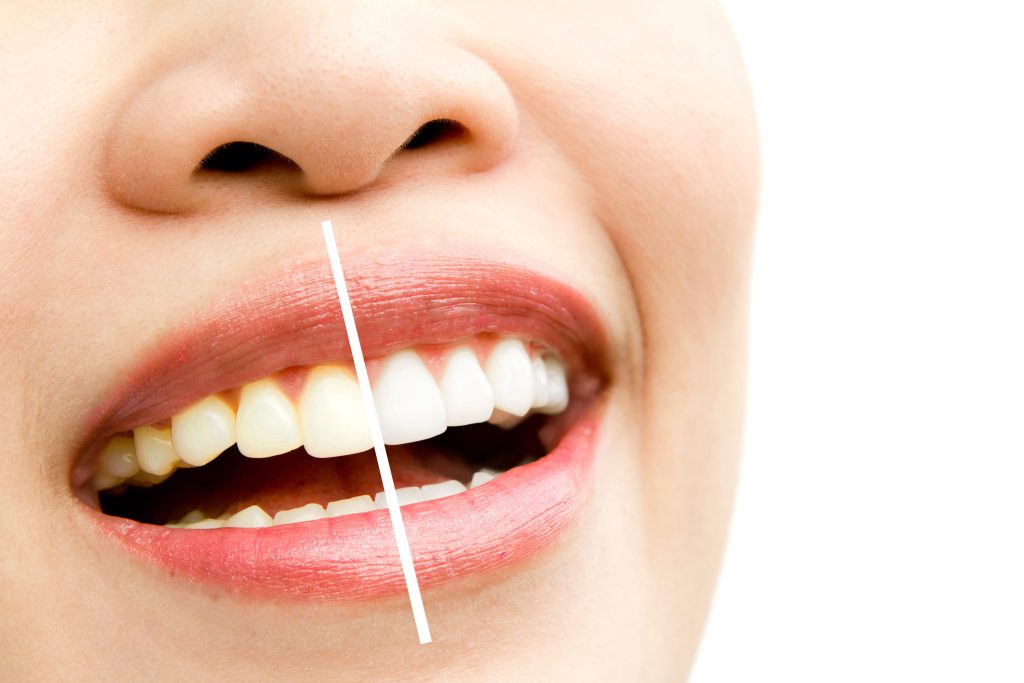 Professional teeth whitening kits are different from the products found at your local drug store. These at-home professional whitening kits can be easily obtained from your dentist and consist of a high concentration of either hydrogen peroxide or carbamide peroxide. However, most over-the-counter options feature a lower concentration of active whitening ingredients. It is due to the presence of the higher peroxide levels that the professional products and kits often provide the most dramatic results that one can attain from at-home whitening kits. These are mostly recommended for users with strong stains and have the tolerance for an intense teeth whitening experience. 
Although professional teeth whitening kits are slightly heavy on the pockets than the over-the-counter whitening kits, the professional kits are less pricey than the average in-office dentist procedure. To effectively use a professional kit, all you need to know is how to follow the instructions written on it. There are custom-fitted dental trays that allow you to keep the whitening solution intact on the surface of the teeth to limit its exposure to sensitive areas of your mouth. This way the whitening solution stays on the surface of the teeth and does its work. Professional in-house kits are extremely convenient to use and of course, offer the best results after just 2 weeks of use.
How to Use the Whitening Kits?
As easy as it might sound, professional in-house teeth whitening kits is something that you need to get specially designed for your teeth. There are custom made trays that need to be made in order to ensure that the teeth whitening experience is wholesome. The dental cups that will be manufactured according to your teeth size will be effectively fitted to the contours of your teeth to make sure the whitening solution is evenly distributed. These dental cups are extremely important because in the absence of the same, solution might get wasted or damage sensitive areas of your mouth. Before you sign up for at-home teeth whitening kit, there are few things that you might want to bear in mind: 
Initial Impressions:The first step is to get the impressions of your upper and lower teeth using a dental putty. Once the initial impressions of your teeth are taken, there is a specialized lab that makes the trays that might approximately take about 1 to 2 weeks. 
Record Keeping:While the dental trays are being made, there shall be an initial inspection of the shade of your teeth in order to determine the intensity of the treatment. This is also recorded in your dental record to compare the results when the whitening procedure is concluded. 
Understanding the process:Once the trays are ready it is time for you to properly understand the application of the solution and various instructions attached to it. It is advised to properly brush, rinse and floss your teeth before the at-home procedure commences. Follow the instructed rules in order to obtain optimal results. 
Don'ts:The procedure would take about an hour per day of your time and go for around two weeks. During this time eating, drinking or smoking should be discouraged and the same shall be applicable for about 1 hour after the procedure is completed. 
Final Outcome:Your first follow up appointment shall be after two weeks of the treatment to record your results and compare it with your dental records. Once you are satisfied with your results the procedure is complete and additional solutions may be used for occasional touch-ups.
In-Office Teeth Whitening as an alternative
Professional at-home teeth whitening kits are easy to use and give you the desired results. Having said that, in case you feel it is not your cup of tea, you can go for a professional in-office teeth whitening procedure. As mentioned above this procedure will be expensive but at the same time affords more reliable results. If cost isn't your concern then this procedure would be the most appropriate for you as a professional would be taking care of your teeth whitening. On one hand, professional at-home teeth whitening kits do not require any dental visits and can be performed at your very home. On the other hand, professional in-office procedure requires you to make multiple visits to your dentist.
The level of superlative results that an in-office procedure can ensure overrides its limited disadvantages. This also takes relatively a short period of time as a professional is at work to make sure you have a flawless smile. At the beginning of the process, you need to make sure that your teeth are polished to avoid accumulated plaque. Along with the barrier placed along the gum line your mouth, your teeth will be isolated with gauze after which they shall be coated with the whitening solution just on the front surface.
Your dentist might use curing light a laser to activate certain kinds of peroxides or just let the solution stay for 30 to 60 minutes, depending on the kind of whitening solution used. The procedure stops once the desired level of whiteness has been reached. After this, the teeth are rinsed and chloride solution is applied to discard any kind of tooth sensitivity or leftover solution. Both methods are practiced by people to find that perfect shade of white and it is up to you to choose from them.
If you want to avoid frequent dentist visits and still have a beautiful smile, Dental Lab Direct has you covered. By ordering your professional whitening kit from Dental Lab direct, you will be making a very wise choice in your life. With their easy three-step ordering process, teeth whitening has become an absurdly easy task. Based on your order, they promise to deliver the professional-grade appliance to your doorstep without having to go to the dentist. Whether you are looking to protect your teeth or enhance your existing smile, Dental Lab direct is here to help improve your life without having to break the bank.
Visit Our Shop Now to Order Our Products!