Can't find a permanent solution to a missing tooth? Patients often use Essix retainer partial dentures as a temporary solution so they can perform their daily activities. They also need an Essix retainer after a recent tooth extraction and do not want to be seen with missing teeth. Some patients have recently become increasingly interested in partial dentures and explore what an Essix Retainer is.
Essix retainers are popular and loved by people of all ages. However, the question remains: "are they really beneficial", "will they become problematic in the future", "how to clean an Essix retainer", "are Essix retainers made for missing teeth" and "how much does an Essix Retainer Cost"? Here are all the basic details and a few amazing benefits you deserve to know.
What is an Essix Retainer?
Essix retainers are clear, removable plastic retainers that help maintain the results of your braces or clear aligners treatment.
Even though it does not replace the actual tooth, a retainer that is inserted with a tooth denure appears to replace the missing tooth when worn. Despite the fact that this type of retainer is comfortable to wear and easy to remove, it does not completely replace the teeth or chewing ability.
Nevertheless, NIH research shows that Essix retainers can be equally effective as other types of retainers.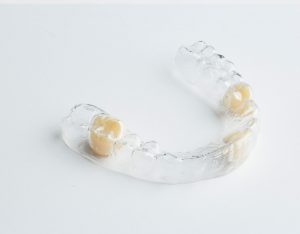 Are Essix Retainers Better? (Pros & Cons of Essix Retainers)
Essix retainers may be a better fit for you than other retainers, but they won't be for everyone. Below are some pros and cons to help you decide.
In the beginning, Essix retainers may be difficult to talk with, but they are practical, affordable, and easy to clean, so they are beneficial. They should not be used with hot foods or chewing hard foods.
How Much Does Essix Retainer Cost?
Essix retainers cost between $150 and $500, one of the most affordable retainers available today. Your orthodontist may include Essix retainers in the cost of your orthodontic care, and your insurance may also cover retainer costs.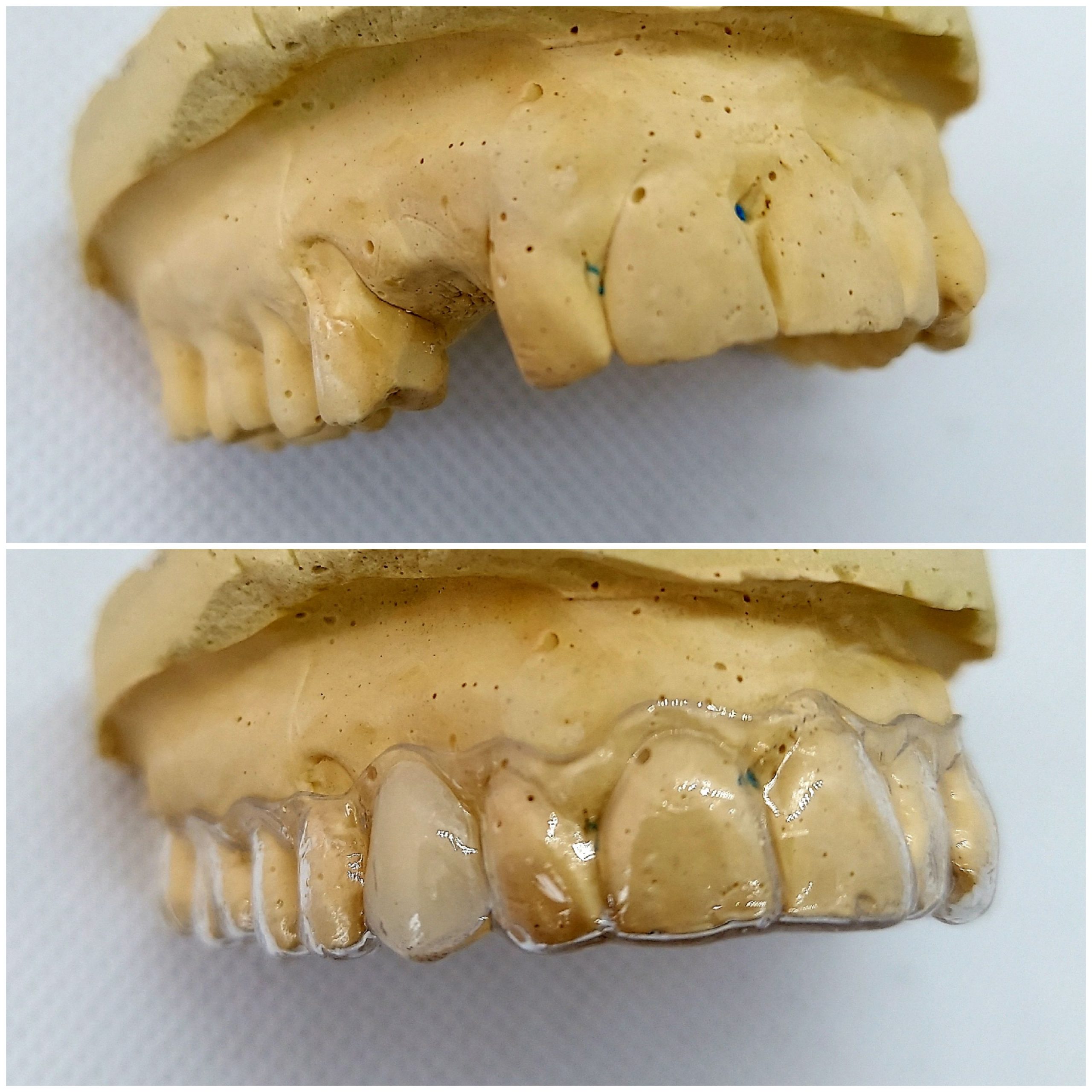 How to Clean Essix Retainer?
With proper care and cleaning, Essix retainers can last the duration of your orthodontic treatment. To maintain your retainer, follow these instructions:
Each time you take out your Essix retainer and before you replace it, rinse it with cold water.

When you aren't wearing your retainer, keep it in a storage case.

Make sure to brush your retainer after each meal using a soft toothbrush. Do not use toothpaste on your retainer.

A retainer cleaner should be used every two to three weeks to keep your retainer clean.
Essix Retainer for Missing Teeth
Does it make sense to wear the retainer only at night, or should you wear it all the time, as the dentists suggest? Essix retainers should be worn only at night by adult patients.
Essix retainers should not cause any problems as long as you wear them only at night. This should be sufficient to prevent your teeth from moving.

How Long Do Essix Retainers Last?
The Essix retainer lasts about one to three years before you need to replace it. If your old retainer breaks, a new one should be purchased, so your teeth do not move back to their original positions.
Conclusion: Buy the best Essix Partial Denture Retainer from Dental Lab Direct
In this article, we covered everything you need to know about Essix retainers in a very manner. Whatever retainer you choose, remember that the retention phase is an essential part of the orthodontic process.
 Essix Partial Denture Retainers by Dental Lab Direct can be worn over your existing teeth like a clear retainer partial, snapping right into place like an orthodontic retainer during the day. It becomes very comfortable and virtually invisible once it is in your mouth.
Essix retainer partials are suitable for people who've just had their teeth pulled and are looking to keep up with their smile. In case you face any difficulty in selecting the right product, please feel free to reach us at [email protected]