How to choose the right nightguard?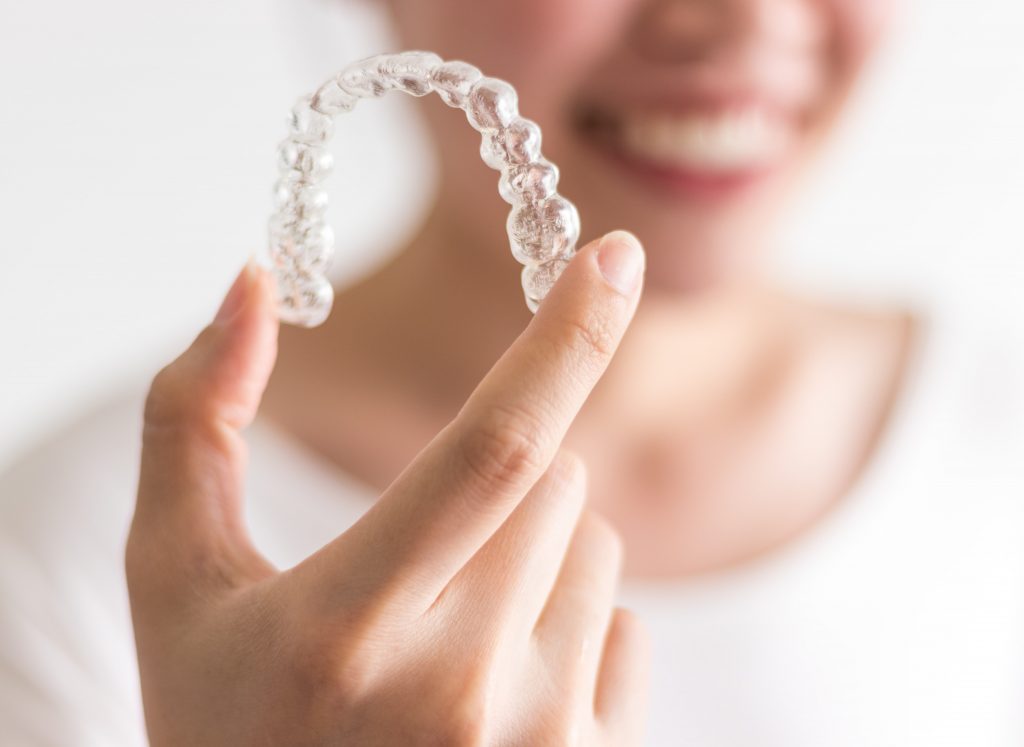 Many adults and children suffer from Bruxism. It has been observed that this number is as big as 20 percent of the grownups and an approximate of 30% of children. The characteristics of this condition are habitual or involuntary teeth grinding. This happens typically during the night-time when the person is consciously not able to avoid it. The only way to deal with this condition is to choose a nightguard. This condition is also called Jaw Grinding and often becomes a cause of worry if not stopped promptly. While it is not life-threatening, Bruxism can give rise to further problems like chipped teeth, jaw pain and chronic headache which can further lead to short sleep duration and sleep quality.
The Solution
People who suffer from Bruxism may often be desperate for a permanent remedy or cure for this condition. A nightguard is a possible solution for you. It is good for reducing grinding, clenching and relieving the pain. There is one more, small step before you go and purchase a nightguard. You have to ensure that you make the right choice when choosing the best nightguard for yourself or your family member. This can often be a challenging task though. This is because today, loads of options are available and it might become a tedious task to choose one.  We have outlined some considerations that you must consider before you buy a nightguard. Hereunder is a list of things you should always strike off before you make the decision:
 1. Whether you need a nightguard?
Well as one does before any purchase, you must first determine whether or not you actually need a nightguard. If you feel that you are unable to decide, we would suggest a visit to the dentist who will definitely assist you in determining the extent and type of your condition, this helping you make the decision of whether you ought to buy a nightguard. However, if you still wish to make the decision yourself, hereunder are a few considerations.
Ask yourself if you have any or all of the following:
Headaches

Facial Pain

Jaw Pain

Tightness in jaw  
The Type of Bruxism you have:
Daytime: Choose a lightweight, ultra thin, acrylic and invisible guard

Moderate: Choose a hybrid, acrylic, custom-fitted with 2-3 mm guard

Extreme Bruxism: Choose an acrylic, 3 mm thick guard
2. How the nightguard is fitted?
Now, once you've decided about getting a nightguard, you can now choose a guard with respect to your teeth alignment and mouth. That said, you must very carefully determine a nightguard that is the best fitting for you. If you fail to fulfill this step you may end up seriously messing up your teeth alignment and may leave you with permanent deformity. This happens all the time when people use an unsuited, inadequate guard that is not perfect for your mouth. The following are the three kinds of mouth guards:
Stock Mouth Guards: These are ready to wear protectors that are easily available at departmental stores and sporting shops. They are fairly inexpensive and but may be for some people bulky and heavy and often experts suggest that they do not provide proper protection.    
Boil and bite mouth guards: These guards are made of thermo-softening plastic. They are supposed to be placed in hot or boiled water before they are fitted. They once have been softened can be used to fit the shape of your mouth. This type is likely to give you a better fit and is greater in comparison to comfort.
Custom Fitted Mouth Guard: They are molded to fit the individual and are to make sure that they fit your teeth properly as they will be customized keeping in view the alignment of your teeth and mouth. This is, however, the most expensive option among the above and is made in dental offices. Additionally, this option is the best way to go if you can afford it as it provides the most comfort and protection.
3. Whether they are comfortable?
While the above two steps are important, it mostly happens that once you are in the habit of wearing these mouth guards you may feel that they have ceased to be all that comfortable. In such a case, you may consider buying a new guard. So, if the mouth guard that you've purchased doesn't solve the problem of discomfort and pain or feel that the teeth grinding isn't stopping, you must consult a professional or purchase new ones. Remember a mouth guard must always suit your personal preferences.
4. What is the material of the guards?
This is another point of consideration for you before you purchase the nightguards. The guards are usually made rigid materials and predominately consist of two layers namely, the bottom layer and the top layer. The bottom layer is made up of materials that are soft and are used as a laminate while the top layer is made with acrylic. Make sure that before you choose one, you make sure that it is latex and BPA free, this while being good for nature is also good for your health.  This should be an important consideration for you as you will eventually wear these guards for a minimum of six hours daily and no one enjoys chewing on plastic.
5. Whether they are durable and easy to clean?
This is the last and also one of the most essential considerations before purchasing a guard. Make sure that the material is durable and the guards can be cleaned easily and you are all set.
We at Dental Lab Direct understand the needs of our clients. If you suffer from Bruxism and wish to purchase a nightguard or want to make a custom night time mouth guards you can rely on us.
With customer satisfaction as one of our major goals, we will make sure that you get what is best for you! Contact us now with your queries.  
Visit Our Shop Now to Order Our Products!