Description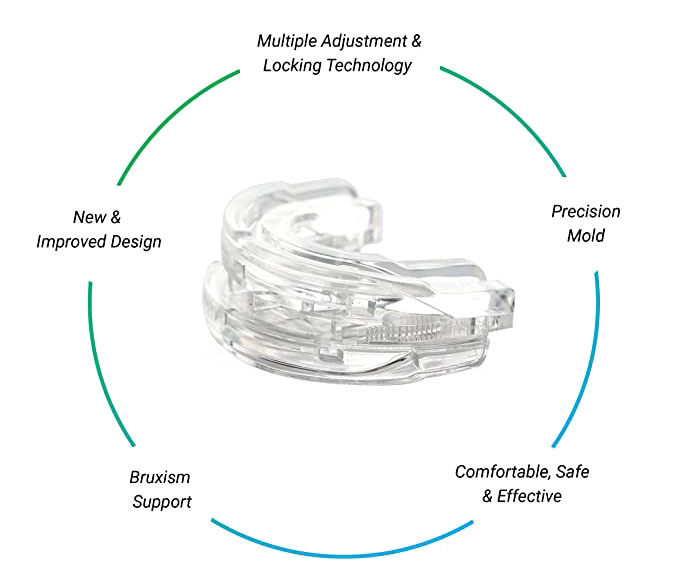 DeepSleep's patent thermal fit technology helps you create a perfect fit. A smaller, lightweight design that will let you sleep in comfort throughout the night.
So, what can DeepSleep do? It eliminates:
Snoring
Daytime sleepiness
Headaches
Earaches
Teeth grinding
---
Comfort
and

customization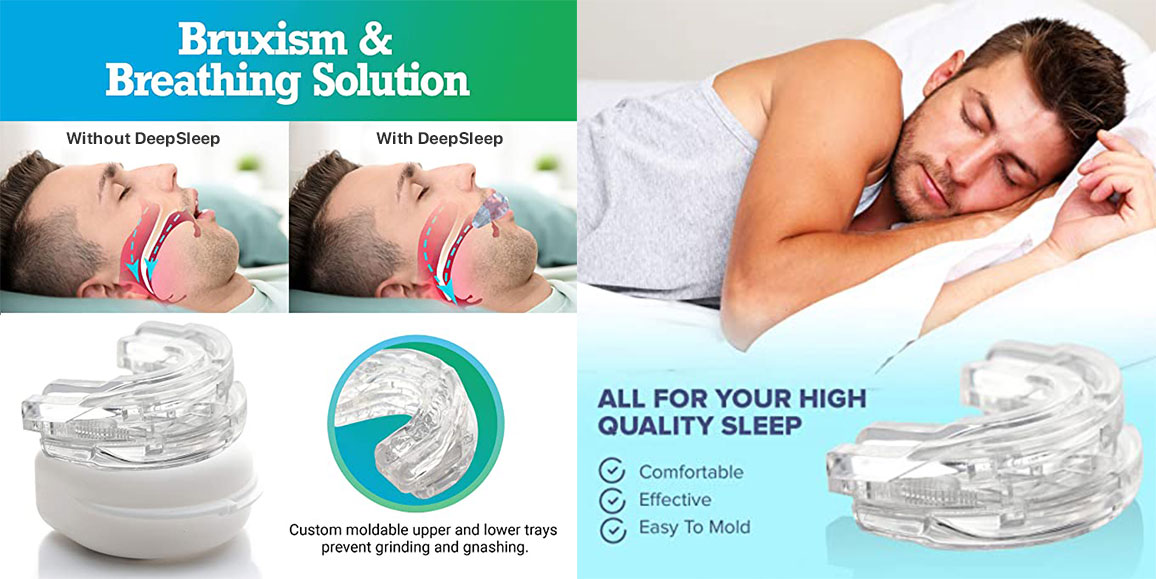 It's time for a deeper more restful nights sleep.
DeepSleep's new and improved patent design allows for complete sleeping comfort. It's slimmer and more lightweight design will make falling asleep and staying asleep even easier.
---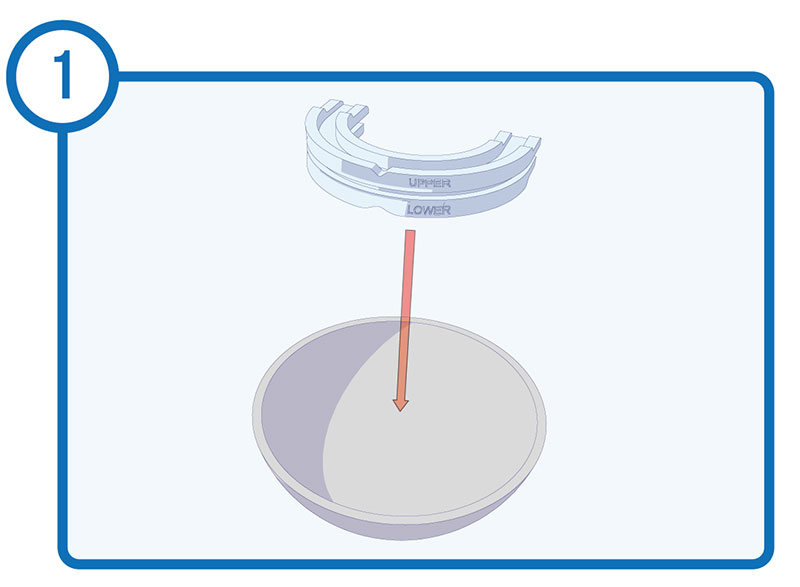 Boil a cup of water in a kettle or microwave.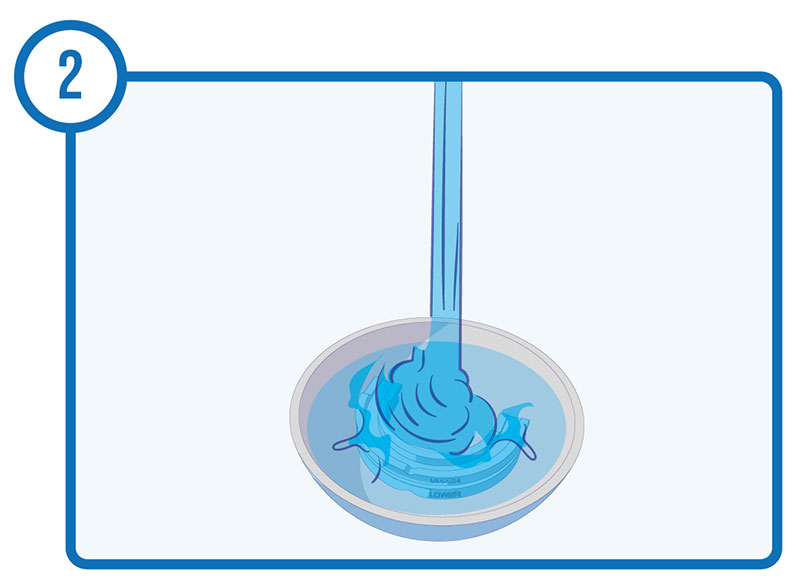 Place DeepSleep into a cup of HOT water for 45 seconds.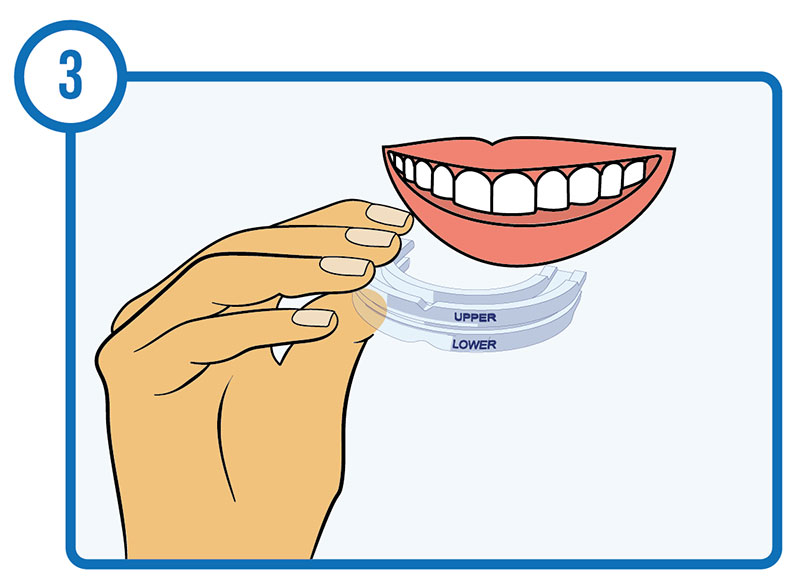 Bite down firmly into your device to create your impression.
---
The anti-snore design
trusted

by

thousands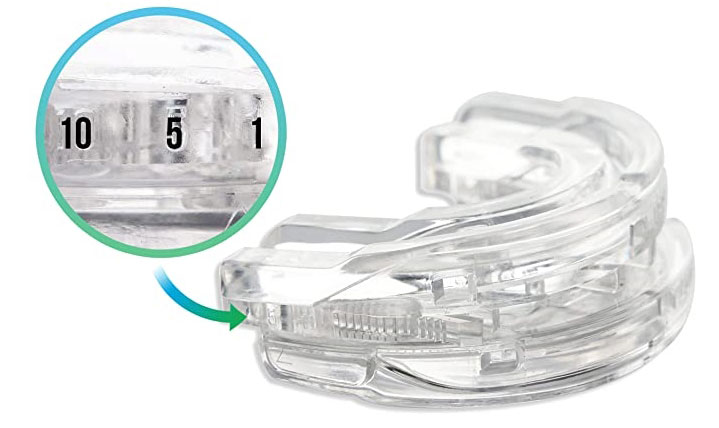 Adjust your DeepSleep device in just a few seconds
DeepSleep's state of the art patent design allows you to adjust it with complete precision in one millimeter increments. Slowly advance your device by squeezing the sides of the device together and the lower guard will smoothly move forward to your exact setting.
We recommend you start at the original one millimeter setting and adjust it by one millimeter every 2-3 nights until the snoring stops.
---
Quieter, more restful nights or
your money back

We offer our 30-night 100% money back guarantee when you purchase a DeepSleep anti-snore device. So what do you have to lose? Give DeepSleep a try for 30 nights, risk free.

---
Frequently asked
questions